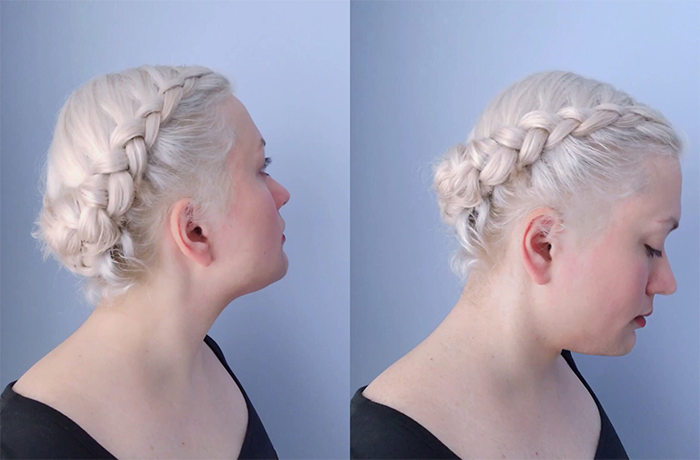 Com. Manager (MMO/Video Gaming Ind.)
Project Manager (IT Ind.)
Artisan (Cinema/TV Ind.)
Artisan & Owner (GilgretCrafts)
●

Art & Crafting: 


- I love to paint and create in my workshop. Favorite materials are faux leather, wood, steel, watercolor and mother nature. Please check

here

 for some of my crafts.
- Had a chance to meet lovely Hollywood, UK and New Zealand based actors and artists and worked within the art department of one of the biggest entertainment companies in film industry.
- Selected as one of the hosts for a 'geek' themed TV program in Turkey, unfortunately it was canceled before airing an episode.
●

Moto: 
- Was a mother to a 
BMW F 650 GS. We are currently in love with KTM Duke. I rode my bike in several countries and Enduro, Naked and Cross are my favorites respectively.
●
Traditional Archery:
- Using a traditional Kaya Windfighter. Draw weight/length is 35lb - 50". Got my license in 2011, merely for you to call me in a probable post-apocalyptic zombie invasion.

● Tolkien:
- His works nurtured my interest in Anglo-Saxon, Norse, and Celtic texts, I graduated from English Language and Literature.
- Founder and admin of dArt J.R.R. Tolkien Art Community. Currently, the group has 7700+ artists, members and followers.
- Official member of UK Tolkien Society
-  I've been voluntarily teaching Elvish language, grammar and Tengwar script to aspirant Tolkien Society members and fans. Provided handwritten Elvish props for independent movies and Elvish tattoo designs for tattoo artists.

●

Music: 


- Fav. Genres: OST, Synthwave, Retrowave, Grunge, Classical and Comedy. 
- Fav. Composers: Michael Kamen, Howard Shore, Bret McKenzie, John Carpenter, Éric Serra, Max Richter, Brian May, Gustav Mahler, Richard Wagner, Bear McCreary, Vangelis (Blade Runner OST).
- Fav. bands & musicians: Flight of the Conchords (Thanks to Rhys Darby, I discovered these guys 6 years ago), TimeCop1983, Le Cassette, Perturbator, Carpenter Brut, Kavinsky, Babes in Toyland, Queen, Black Seeds.
●

Wanderlust: 


- I've a strong desire to wander the world hence I've been to 17 countries and 86 cities.
Sneak peek at adventures: 

Wanderlust
●

IT & Web:


- Been working as a Project Manager in IT Industry.
- Worked as a webmaster and designer ("Crinitus" 2002-2005).

●

Gaming: 


- Been working as a Com. Manager in a medieval online strategy game called Tribal Wars 2 by InnoGames. Feel free to check our game from your browser or from your Android or iOS device. 
- Fav. games: Portal 1-2, Lotro (Laurelin), Darkest Dungeon, Skyrim, Monkey Island Series, L4D2, World of Warcraft (Vanilla), Star Wars: KotOR, Gabriel Knight 3 (oldies), The Wolf Among Us, Torchlight II, Dragon Age, Far Cry 3 Blood Dragon, Tomb Raider Series, Half-Life 2, Retro Lucas Arts adventure games, The Banner Saga 1-2, waiting for Hideo Kojima's Death Stranding..
- Steam Account: http://steamcommunity.com/id/gilgret
Last gallery update: Apr 2017